Mussels are the future.
They're absolutely gorgeous, cheap, exciting and so quick to cook. The other brilliant thing about them is that they don't need any feeding: they live off tiny plants that they filter out of the water so they actually clean the sea. I want to help you fall back in love with them.
I had my first mussel when I was about 7 years old and I remember it to this day. It's so exciting to pick the first one out of the shell and enjoy it then use that shell as pincers to eat the rest, chucking the empty shells into another bowl. My kids love them – they're great fun for kids to eat."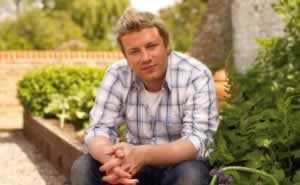 Earlier this year, Westcountry Mussels featured on Jamie Oliver's 'Jamie's Fish Supper'. Check out this video of Jamie Oliver cooking up some delicious Creamy Mussels with Smoky Bacon and Cider.